What's a Vietnam E-Visa?
An e-visa for Vietnam is a digital file that authorizes non-citizens to remain in Vietnam for a maximum of 90 days, with the intention of tourism, business, or transit. It's essential to remember that this visa allows a single entry and cannot be renewed or replaced with other visa categories.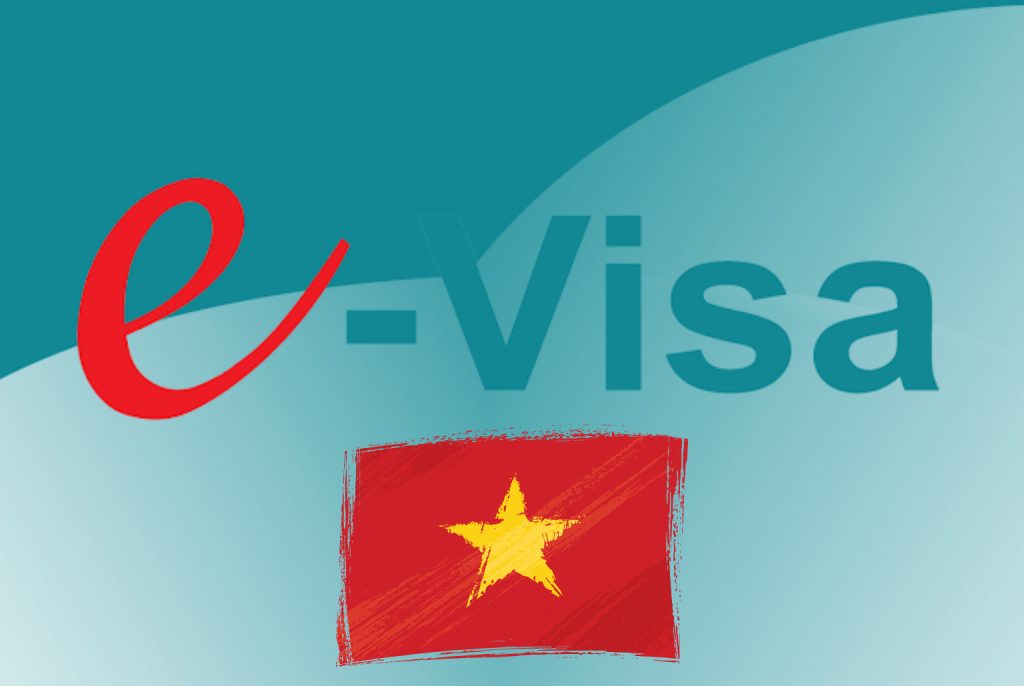 How to Get a Vietnam E-Visa?
To score a Vietnam e-visa, follow these easy steps:
Visit Vietnam Immigration Department's official website.
Fill out the online application with your deets, passport info, and travel plans.
Upload a passport-sized photo with a white background and a scanned copy of your passport's biographic page.
Pay the visa fee online using a credit/debit card.
Sit back, relax, and wait for your e-visa to arrive in your email within 3 working days.
The process of waiting for a Vietnam E-Visa.
Well, to put it simply, the duration for processing a Vietnam e-visa can vary depending on different factors such as the type of visa you're applying for, your nationality, and how busy the immigration department is. Usually, it takes around 3 to 5 business days, but if there's an overwhelming number of applications or any unexpected issues, the processing time may be extended.
To avoid stress and headaches, make sure to apply for your e-visa well in advance of your travel dates. Trust me, it's better to be early than rushing at the last minute. Oh, and double-check that all your info is accurate before hitting that submit button, 'cause mistakes can cause delays or even rejection!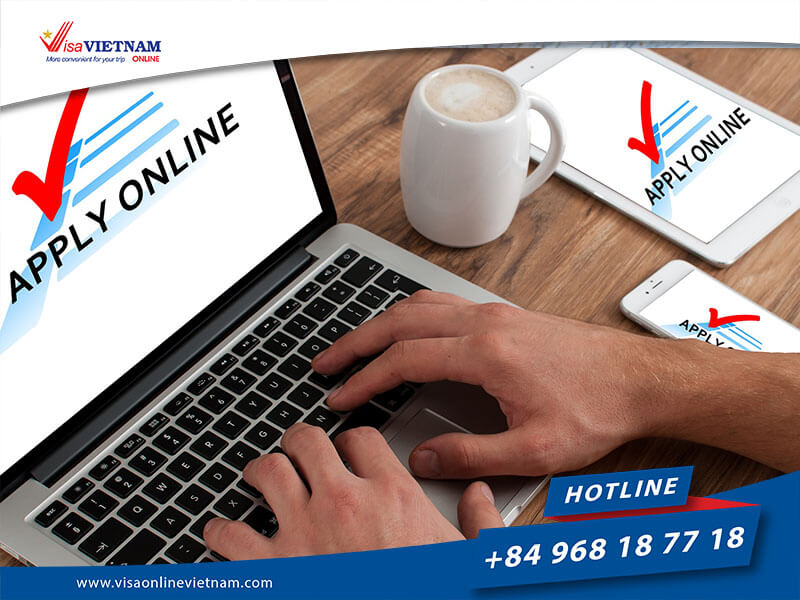 Sometimes unexpected situations occur in life where you may need to obtain your e-visa quickly. In such cases, there is an option to use an expedited processing service that can speed up the process to between one and two business days. However, it is important to note that this service is only available for certain nationalities and comes at an additional cost. Also, it's essential to remember that the processing time starts from when the immigration department receives your application, not when you submit it. Therefore, it's advisable to plan ahead, ensuring that all your information is accurate, and taking into account any holidays or weekends that could affect the process. Generally, Vietnam e-visa processing takes 3 to 5 business days, so applying well in advance is recommended to avoid any stress. If you're in a hurry, urgent processing may be worth considering.
What is the price of an E-Visa for Vietnam?
The price for a Vietnam electronic visa is determined by your country of origin. As of 2023, the fee falls between $25 and $80. You can easily complete the payment process online using your reliable credit or debit card when submitting your application.
Who's on the Vietnam E-Visa Country List?
The Vietnam E-Visa is like a VIP card for citizens of certain countries who wanna visit Vietnam for tourism, business, or transit. It's valid for 30 days with a single entry, and hey, you can extend it for an extra 30 days once you're in Vietnam. The application process happens online, and you gotta share your personal deets, a digital photo, and a scan of your passport.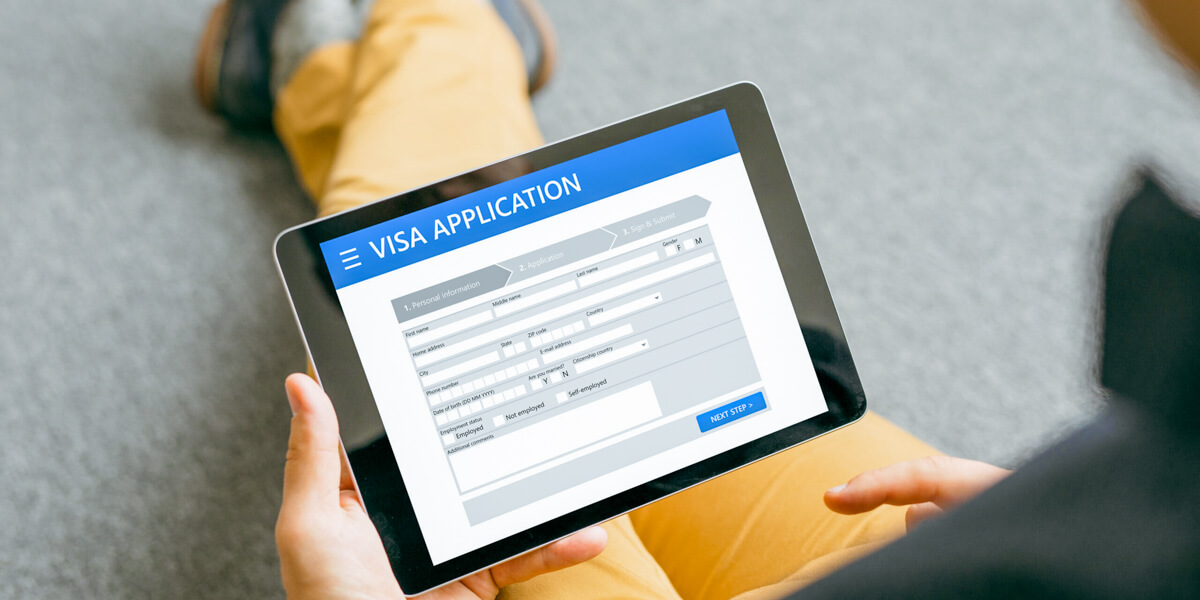 This party's open to citizens from 80 countries, including:
Andorra
Argentina
Armenia
Australia
Austria
Azerbaijan
Belarus
Belgium
Bosnia and Herzegovina
Brazil
Brunei
Bulgaria
Canada
Chile
China (including Hong Kong SAR and Macau SAR passport holders)
Colombia
Costa Rica
Croatia
Cuba
Cyprus
Czech Republic
Denmark
Estonia
Fiji
Finland
France
Georgia
Germany
Greece
Hungary
Iceland
India
Ireland
Italy
Japan
Kazakhstan
Korea (South)
Latvia
Liechtenstein
Lithuania
Luxembourg
Macedonia
Malta
Marshall Islands
Mexico
Micronesia
Moldova
Monaco
Montenegro
Mongolia
Myanmar
Nauru
Netherlands
New Zealand
Norway
Palau
Panama
Papua New Guinea
Peru
Philippines
Poland
Portugal
Qatar
Romania
Russia
Samoa
San Marino
Serbia
Slovakia
Slovenia
Solomon Islands
Spain
Sweden
Switzerland
Timor-Leste
United Arab Emirates
United Kingdom
United States of America
Uruguay
Vanuatu
Wait a minute! It's important to note that not all points of entry in Vietnam accept the E-Visa. Currently, only 28 locations allow foreigners with an E-Visa. This includes 8 international airports, 13 land border crossings, and 7 seaports. Therefore, it's essential to check if your intended point of entry is included on the list before arriving. To sum up, the Vietnam E-Visa is a significant advantage for citizens from 80 countries looking to visit Vietnam for various reasons. However, it's crucial to conduct research beforehand because not all points of entry welcome E-Visa holders.
Can I Extend My Vietnam E-Visa?
Are you enjoying your time in Vietnam so much that you want to stay longer? No problem! You can prolong your e-visa to continue having a great time. However, the process of extending your e-visa can be confusing, so it's important to start early and give yourself enough time before your e-visa expires. To apply for an extension, you will need to provide the Vietnam Immigration Department with necessary documents such as a copy of your passport, original e-visa, a detailed travel itinerary, and a valid reason for the extension. The department will review your application and determine whether or not your request can be granted.

Wait a moment! Not all electronic visas can be extended. Electronic visas for emergency or special circumstances cannot be extended, nor can diplomatic or official electronic visas. If your extension is approved, there will be a fee to pay. The amount will depend on the duration of the extension and the type of visa you hold. Once payment is made, the Vietnam Immigration Department will issue a new electronic visa with an extended stay period. It's important to remember that overstaying your e-visa can result in fines, detention, or even deportation from Vietnam. Therefore, it's essential to follow the rules and apply for an extension before your e-visa expires. In conclusion, extending your e-visa in Vietnam may require some effort and careful planning, but it's possible with the appropriate documentation and communication with the Vietnam Immigration Department. After receiving approval, paying the fee, and getting the green light, enjoy your extended stay while being mindful not to overstay your welcome.
Is it possible for me to visit Vietnam multiple times using an E-Visa?
Well, let me break it down for ya. Vietnam e-visas are single-entry visas, which means you can only enter Vietnam once. If you wanna leave and come back multiple times, you gotta either get a multiple-entry visa or apply for a new e-visa each time you wanna enter.
What is the process to verify the status of my Vietnam E-Visa?
To check what's up with your Vietnam e-visa, hit up the official website of the Vietnam Immigration Department. Enter your application reference code and passport number, and voila! You can also reach out to their support team via email or phone if you need help with any visa-related stuff.
What Could Delay My Vietnam E-Visa Processing?
While Vietnam e-visas usually take around 3 working days, there are a few things that can slow down the process:
Technical issues: If the online application system acts up, it might cause delays.
Incomplete/incorrect info: Messing up your application form can result in a delay until everything's sorted out.
High volume: During busy travel times, there could be tons of e-visa applications, leading to processing delays.
FAQs
Q: Does a Vietnam e-visa work for any entry ports? A: Nope, e-visas are only valid for specific airports, seaports, and land border crossings. Check the official website for the list of entry points that welcome e-visa holders.
Q: Can I enter Vietnam before my e-visa start date? A: Nope, you gotta wait until the start date or later to make your grand entrance.
Q: Uh-oh, what if my Vietnam e-visa application gets rejected? A: Don't panic! If your e-visa application gets the boot, you can try for a different type of visa or reach out to the nearest Vietnamese Embassy/Consulate for assistance.
Q: How long can I chill in Vietnam with an e-visa? A: You got 30 days to soak up all that Vietnam goodness with your e-visa.
Q: Can I find a job in Vietnam with an e-visa? A: Sorry, buddy, but e-visas don't give you permission to work in Vietnam. If you wanna do the 9-to-5 thing here, you'll need a work permit or a different type of visa that allows employment.
II. List of check-points permitting foreigners' entry into and exit from Vietnam with e-visas
AIRWAY BORDER GATES
Noi Bai International Airport
Tan Son Nhat International Airport
Cam Ranh International Airport
Da Nang International Airport
Cat Bi International Airport
Can Tho International Airport
Phu Quoc International Airport
Phu Bai International Airport
ROAD BORDER GATES
Mong Cai International Border Gate (Quang Ninh province)
Huu Nghi International Border Gate (Lang Son province)
Lao Cai International Border Gate (Lao Cai province)
Nam Can International Border Gate (Nghe An province)
Cau Treo International Border Gate (Ha Tinh province)
Cha Lo International Border Gate (Quang Binh province)
Lao Bao International Border Gate (Quang Tri province)
Bo Y International Border Gate (Kon Tum province)
Moc Bai International Border Gate (Tay Ninh province)
Xa Mat International Border Gate (Tay Ninh province)
Tinh Bien International Border Gate (An Giang province)
Song Tien International Border Gate (An Giang province)
Ha Tien International Border Gate (Kien Giang province)
WATERWAY BORDER GATES
Hon Gai Port Border Gate (Quang Ninh province)
Hai Phong Port Border Gate (Hai Phong province)
Nha Trang Port Border Gate (Khanh Hoa province)
Da Nang Port Border Gate (Da Nang city)
Quy Nhon Port Border Gate (Binh Dinh province)
Vung Tau (Ba Ria – Vung Tau province)
Ho Chi Minh City Port Border Gate (Ho Chi Minh City).